To celebrate OPTiM's founding our offices will be closed on June 10
OPTiM's offices will be closed on June 10 to commemorate the founding of our company.
We thank you for your cooperation and understanding.
Grow your business with an OS optimized for the AI/IoT era
OPTiM Cloud IoT OS is designed to effectively utilize AI and IoT, while still being easy-to-use and intuitive. This platform offers IoT device control, big data analysis, cloud services, and more, all in one package. If you want to learn how OPTiM Cloud IoT OS can revolutionize your business, please contact us through this form.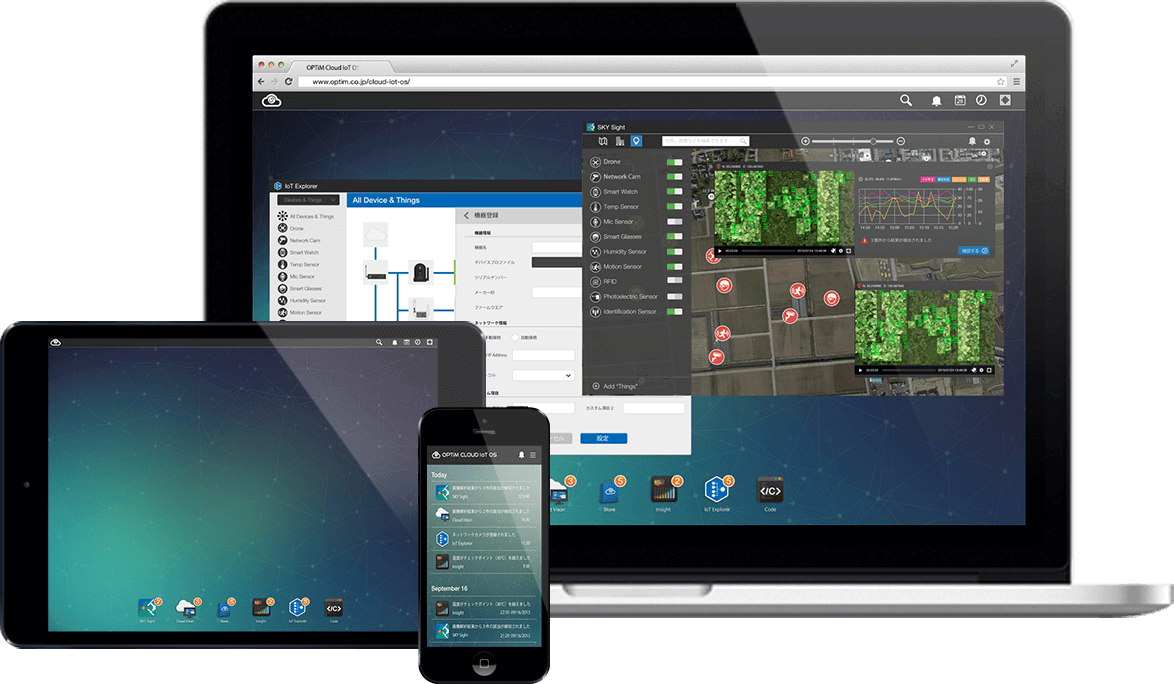 【Support times】

Weekdays 10:00 - 18:00 UTC+09:00 (Japan Standard Time). Not including Saturdays, Sundays, Japanese national holidays, and any other days OPTiM may be closed. (Any inquiries received outside of the regular support times will be processed the following work day.)
Responses are usually sent within three business days, but more time may be required depending on the nature of the inquiry.

【Other information】

※All personal information will be handled in accordance with our privacy policy and will only be used to answer the inquiry.
※All personal information will not be sold nor disclosed to a third party.
※Although most inquiries will receive a reply within three business days, however, this is not a guarantee.
※In the case you do not receive an automatic confirmation message, please check your spam email folder.
※We request that you do not make unauthorized reproductions of any communications from OPTiM.
Your inquiry has been submitted.
Thank you for your interest in OPTiM Cloud IoT OS.