A Security Service for the Modern Era
Security camera use is growing, and applications for that technology can be found in unexpected fields, such as marketing. However, it is tiring work for people to visually check each video stream round-the-clock. There is a need for services that provide only the valuable information extracted from the huge amount of recorded data from security cameras. With OPTiM Physical Security, artificial intelligence (AI) can detect dangerous or abnormal situations in real-time, and send an alert to security staff.
Take Initiative
Current security cameras show what's happening in real-time, but then waste resources by requiring overworked security staff to find the problem and understand its source, and then react accordingly. Instead, security can be alerted to problems detected and identified in real-time based on AI image analysis for a new era of proactive security.
Comprehensive Detection
State-of-the-art OPTiM technology can be integrated for robust detection, including automatic image correction, difference calculation, feature point detection, form estimation from motion, automatic labeling, and prediction of abnormal behavior.
Handle Multiple Cameras
This system runs with OPTiM Cloud IoT OS, allowing it to handle video from multiple camera, including cameras from OPTiM's device partners. Setup is easy.
Accumulate Data on the Cloud
Data can be saved on the user's preferred cloud storage service. Saved data can be archived and viewed later and incident data can be saved for analysis.
Improved Accuracy with AI
With data cleansing and re-learning from detection errors, the AI becomes smarter and faster. By learning from more input variations, the AI's detection accuracy will increase.
Unique Proof of Concepts
Cloud computing, hybrid computing, and edge computing: customers can choose the one that best suits their needs. Cloud computing is standard for working with the OPTiM Cloud IoT OS platform, and can be set up just by connecting a camera to the internet.
Prevent trouble with an automatic intrusion detection
With OPTiM AI Physical Security Service you can detect an intruder or a foreign object in a specific area such as restricted or dangerous areas as soon as possible to prevent accidents. The AI detects dangerous situations by image analysis and automatically sends out real-time alerts. It can be used in places that are hard to observe by eye, or for situations in which a large coverage would be needed. Since there is no need anymore to watch every security footage all the time, the burden on the security personnel is reduced. In case of an incident the security personnel can instantly be informed about the location of the incident through real-time alerts.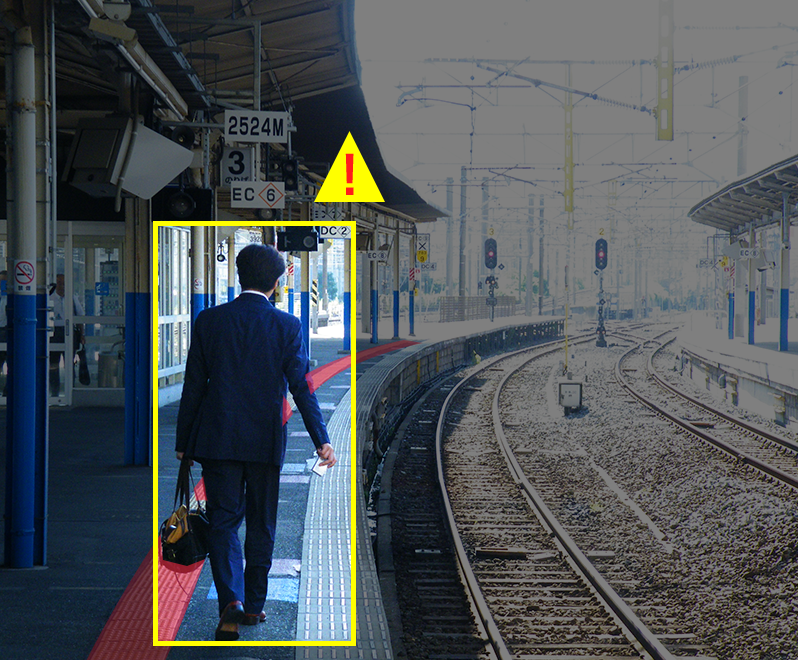 Train station platform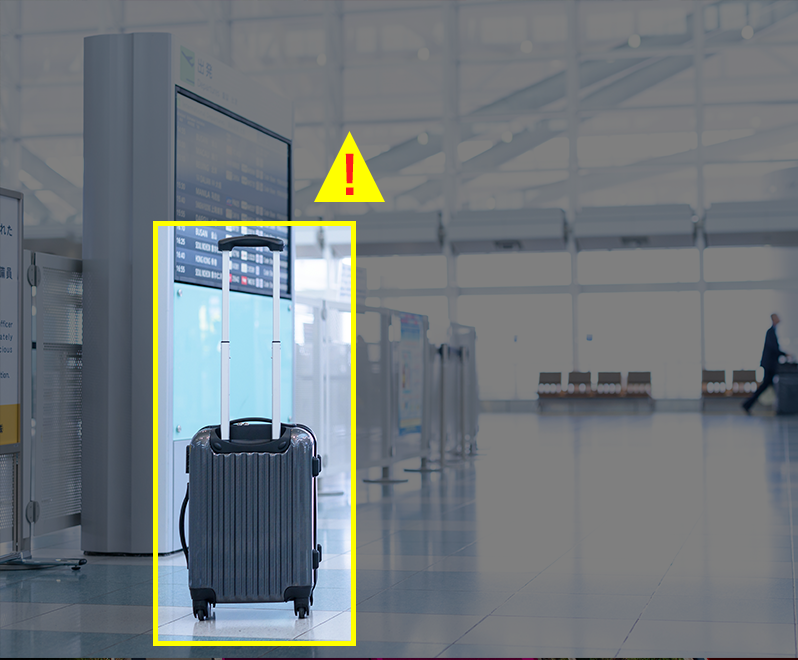 Unattended luggage at the airport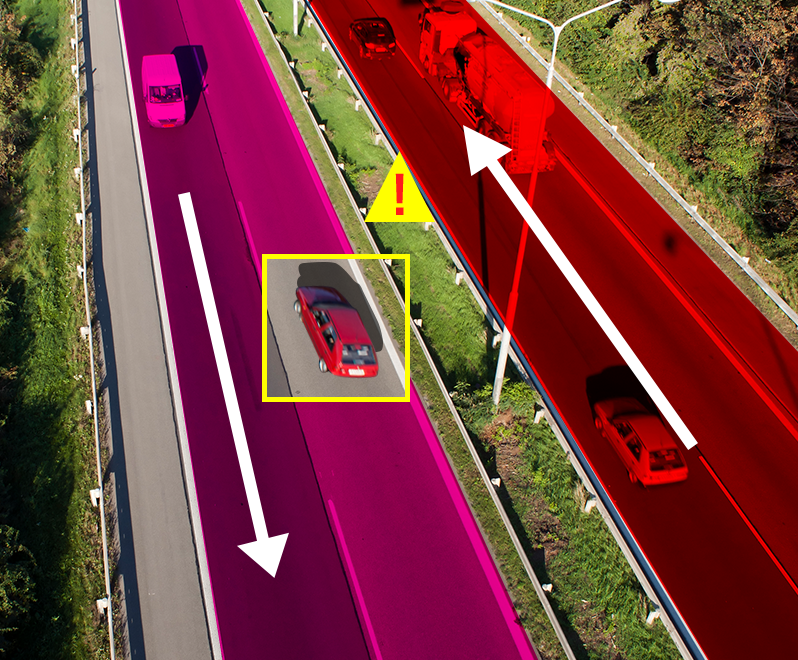 Detection of wrong-way driving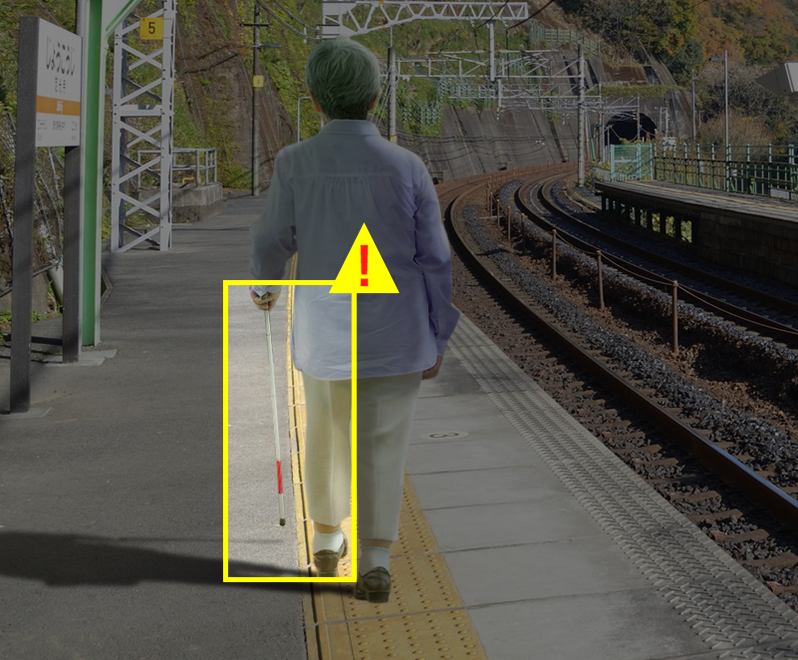 Detection of white canes for visually impaired